Do you enjoy working with numbers and are conscientious in your approach? You have some experience in accounting and a focus on detail? In addition, you enjoy communicating with different stakeholders in different languages and providing them with support at all times? Then we may have the perfect challenge for you. <br /> Whether your skills contribute to the further development of our processes, you use your language skills to respond even more specifically to the requirements of our customers and service providers, or you exert a direct influence on the topic of sustainability... at PAKi, we want you to make a difference with your work.
"It makes me proud to work in a company that treats people with respect."
Making a difference as an Expert Accounting
In order to be able to ensure the correct management of our load carrier accounts, we are looking for you as an Expert Accounting. In this role you will be able to use your Polish language skills as well as your professional expertise. You will be responsible for both customers and service providers when it comes to load carrier account issues. You will check exchange transactions, clarify discrepancies if necessary and carry out various bookings. In addition, you will prepare evaluations for inventory management and contribute to the success of the monthly closing of accounts.

PAKi
We are PAKi, the open pool service provider for the management, supply and relocation of standardized
exchangeable (Euro) pallets and containers. We efficiently and effectively help retailers, manufacturers and
transport companies across Europe with the handling of their specific load carrier needs. With our experience
and know-how we offer sustainability, reliability and efficiency in the load carrier management.
We carry impact with the reusable aspect of load carriers which helps both our customers and PAKi to reduce
the amount of waste and CO2 in supply chains. By implementing digitalization of all forms of business, we help
our customers to save both resources and time, leaving them to concentrate on their core business.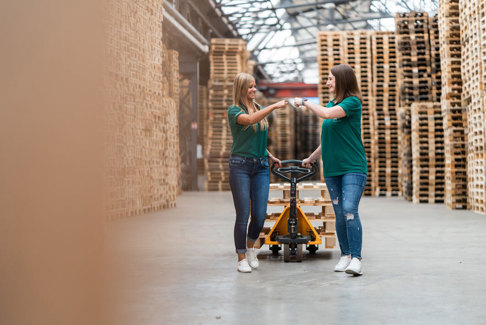 DID YOU GET CURIOUS?
How innovative and analytical do you want to be as an Expert Accounts? Contact Alena Mildenberger-Wisnewski, HR Business Partner, 02333-975395122 for more information about the position or apply below!
You are also welcome to simply apply using your Xing or LinkedIn profile. In the application form you will find fields where you can refer to your professional(s).