Be more than an IT System Administrator in the helpdesk.<br /> Do you have a passion for system administration and would you like to help people with IT problems? Then we might have the perfect challenge for you. Your role with us will focus on providing advice and technical support to PAKI employees. But at PAKi, your role is much bigger than that. With your knowledge you help to solve challenges every day and have a wide variety of different tasks.
"It makes me proud to work for a company that treats people with respect."
Make impact as IT TSystemadministrator
In order to maintain and ensure our IT operations, we are looking for you as IT System Administrator in the helpdesk. Your tasks include the administration of servers, storage systems, telecommunication systems, data backup and data recovery. Maintenance and installation also play a role. You will be responsible for managing and providing 1st level support via the Jira ticket system as well as coordinating 2nd level support.

PAKi
We are PAKi, the open pool service provider for the management, supply and relocation of standardized
exchangeable (Euro) pallets and containers. We efficiently and effectively help retailers, manufacturers and
transport companies across Europe with the handling of their specific load carrier needs. With our experience
and know-how we offer sustainability, reliability and efficiency in the load carrier management.
We carry impact with the reusable aspect of load carriers which helps both our customers and PAKi to reduce
the amount of waste and CO2 in supply chains. By implementing digitalization of all forms of business, we help
our customers to save both resources and time, leaving them to concentrate on their core business.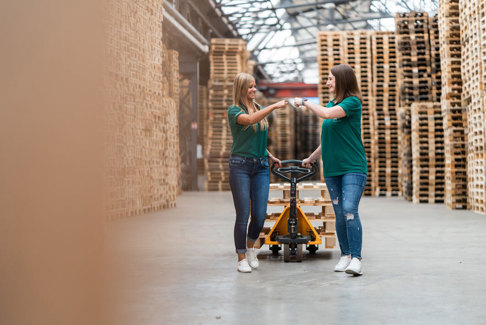 DID YOU GET CURIOUS?
How helpful & dedicated do you want to be as an IT Systems Administrator? Feel free to contact Denise Stobbe, HR Business Partner, 02333-975395126 for more information about the vacancy or apply below! You can also simply apply with your Xing or LinkedIn profile. In the application form, you will find separate fields which you can use for referring to your profile(s).