A critical element to this role is identifying and implementing opportunities to work with our customers to establish synergies within the UK & IE, along with feeding key trends back to the business. This will ensure agility and relevance in our market approach. This role works to optimise supply chain costs and develop potential revenue streams for IPP and retailers in addition to working with internal stakeholder in order to ensure asset recovery is maximised. Managing transactional relationships using business reviews to showcase KPI's (eg B&Q, Aldi, Wickes) is a priority for this role. Please see the full job description for Key Account Manager (Retail) below. 
We are a growing company in transition
Make impact as a Key Account Manager (Retail) 
Responsibilities: 
Asset recovery - including process compliance, retail cooperation and improvement projects. 
Create and maintain bespoke account plans for each retailer, operate as the first point of contact and manage issues/queries.  Build internal and external relationships. 
Internal and external collaboration to reduce costs and maximise opportunities. 
Design and deliver strategic plans that create sustainable business value and enhance competitive advantage including KPI reporting. 
Account Management - dispute resolution, equipment control, process improvement, quality, and manage contractual obligations

This is IPP
We are IPP, member of Faber Group. As a leading European pallet pooler we are a vital part of demanding and fast-moving supply chains. We operate a circular re-use system for high quality pallets and boxes and work extensively with well-known brands, producers and retailers. We are logisticians, working together seamlessly across supply chains.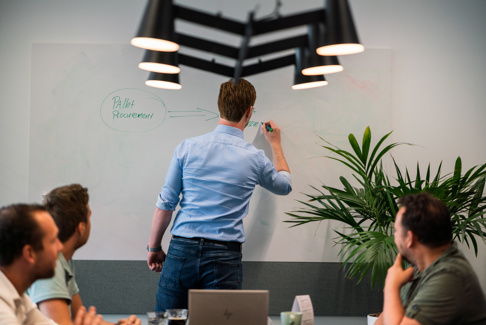 DID YOU GET CURIOUS?
How lean and green would you like to be as Key Account Manager (Retail)? Feel free to contact Shelley Harris s.harris@ipp-pooling.com, Commercial Director, for more information about the vacancy or apply below!