Of course, as a financial controller you understand the value of financial data to make our business excel. But do you realise how much more impact you can make as a financial controller at IPP-PRS? Reducing the CO2 emissions of our customers for example by optimising the efficiency of load carrying. Either small or on bigger scale, at IPP we want you to be able to have a meaningful impact in the work you do. Read the full job profile financial controller below.
We all serve the same goal and work together to achieve it
Make impact as financial controller
As a financial controller your main goal is to optimise business economics by analysing data and advising management, working closely together with the business controller and manager accounting. You prepare monthly reports, assure the quality of figures or management information and are head of a team of accounting employees. Moreover, your analytical skills and insight will contribute to the development of our company in transition. 
This is IPP
We are IPP, member of Faber Group. As a leading European pallet pooler we are a vital part of demanding and fast-moving supply chains. We operate a circular re-use system for high quality pallets and boxes and work extensively with well-known brands, producers and retailers. We are logisticians, working together seamlessly across supply chains.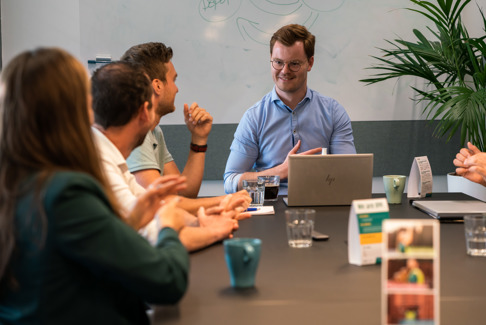 DID YOU GET CURIOUS?
How smart and impactful would you like to be as financial controller? Feel free to contact by werkenbij@ipp-prs-pooling.com for more information about the vacancy or apply today!